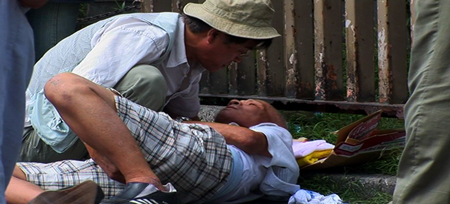 Japan has long been one of the world's economic giants. Having a job, has until recently, has meant employment for life. Yet in Osaka, the country's second city, there lies a reality that is far removed from the conventional image of Japan.
Away from the glitzy stores, glossy arcades, is a modern city struggling to come to terms with the relatively new phenomenon of soaring homelessness.

To be homeless in Japan is to often be socially stigmatized. The subject is little covered or mentioned by the country's media. Image is everything in a country that prides itself on social cohesion and economic success. But with the world's economic markets in chaos, Japan's unemployment rate is beginning to increase dramatically. Those without jobs, or desperately waiting in the perilous day labor lottery, are prone to alcoholism, depression and prejudice.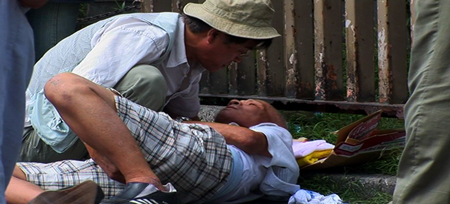 Native Voice Director Liza Cazzato gained rare access into the homeless slums of Osaka, where protests and evictions have recently been taking place, to capture the personal stories and struggles of those involved.

To watch part 1 click
To watch part 2 click
Director / Camera: Lisa Cazzato-Vieyra
Osaka Producers: Hex
London Producer: Giovanna Stopponi
Exec Producer: Phil Cox