Beauty and pageants are both national obsessions in Colombia, with competitions like Miss World and Miss Universe gaining huge ratings on Colombian television.
With the young hopeful beauties being criticised by harsh experts, they're usually highly competitive events. But for one high-security women's prison their annual beauty pageant, held behind bars, is a day of festivities and relief from the boredom and loneliness of jail.

This report gains access into one of South America's largest female detention centers and gives an insight into those who run them and the reality of the Colombian women detained there.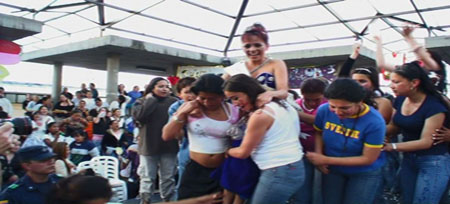 To watch the report click
Directed and Filmed by Philip Cox
Colombian Producer: Maritza Blanco
UK producer: Giovanna Stopponi
Editor: Esteban Uyarra