The Bengali Detective Team win a Grierson British Documentary Award 2012
A happy night for Producer Giovanna Stopponi, Director Phil Cox, Editor Taimur Khan, DoP Lisa Cazzato and composer Dennis Wheatley!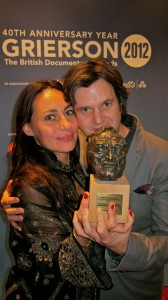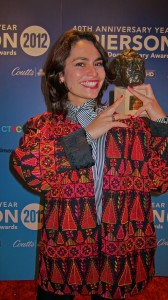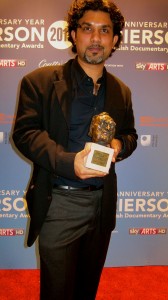 Native Voice wins Premio do Juri for We Are the Indians at Manaus Amazonas International Film Festival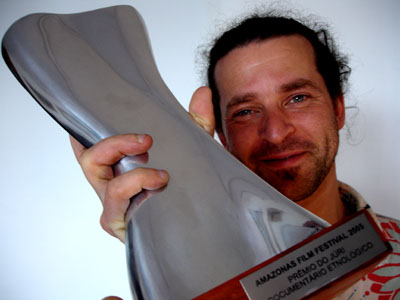 Native Voice wins documentary award for 'We Are the Indians' at Buenos Aires International Film Festival 2005
Native Voicers Phil and Valeria celebrate with Matanza Cine colleagues and Marcelo and Lidio from the Guarani communities.
Phil and Valeria with Sebastian, Kerechu, Cirilo, O'Campo and Chief Juan at the community screening in the rainforest, Misiones.
Native Voice Films wins the Rory Peck Award
The prestigious Rory Peck Awards are held in London each year and celebrate the outstanding work of freelance camermen and filmmakers who work in war zones. Named after the celebrated camerman Rory Peck, who was killed in a crossfire in Moscow in 1993, the Rory Peck Awards are judged by news editors and broadcasters from around the world.
The International Impact award went to Philip Cox from Native Voice Films for his exclusive filming of the Darfur crisis.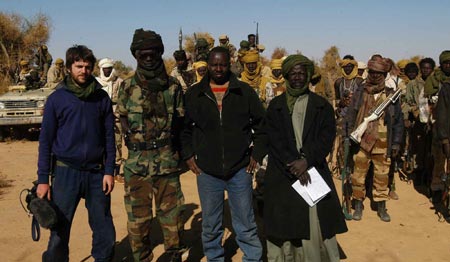 "One of the outstanding stories of the year – it does things that broadcasters would never commission their news desks to do. A brave and talented filmmaker who brought an untold story to the world. Excellent"

Judge's Comment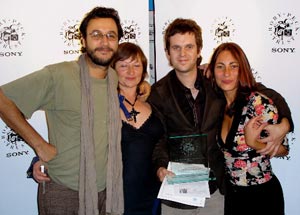 The Native Voice team:
Esteban Uyarra, Sarah Brownrigg, Phil Cox, Giovanna Stopponi