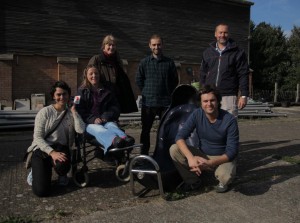 This Cinelan FOCUS FORWARD commissioned short film premiered at Sundance 2011. It tells the story of the extraordinary quadriplegic Hilary Lister, who one day with her friends, smashed up and cannibalised a wheel chair, some metal pipes and a few electric circuit boards. The result ,was a unique technical invention that led her to conquer the oceans of the world and set her spirit free…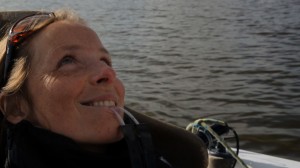 Hilary suffers from the progressive condition reflex sympathetic dystrophy and controls her single-handed ship by using innovative sip-and-puff technology for steering and sails. Sip-and-Puff technology is a unique method used to send signals to a device using air pressure by inhaling or exhaling on a straw, tube or "wand." As a recent invention it is now primarily used by people who do not have the use of their hands. Hilary has taken this innovation to new heights. She is the first quadriplegic to sail solo across the English Channel (in 6 hours and 13 minutes). On 24 July 2007, she became the first female quadriplegic to sail solo around the Isle of Wight. She won the Sunday Times Helen Rollason Award for Inspiration in 2005.
Hilary was able-bodied until the age of 15. She was introduced to sailing in 2003, which she says gave her life new meaning.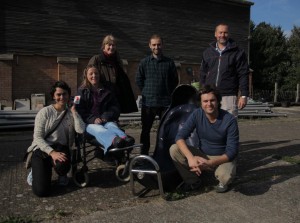 DIRECTED AND PRODUCED BY PHIL COX
FILMED AND EDITED BY LISA CAZZATO-VIEYRA
ASSISTANT PRODUCTION THEO HESSING
DUB AND SOUND DESIGN BY DENNIS WHEATLEY
EXECUTIVE PRODUCED BY GIOVANNA STOPPONI
A NATIVE VOICE FILMS PRODUCTION.